MAKE A DONATION
TO HELP ANIMALS IN NEED.
Your donation goes directly toward helping animals, giving us the resources to rescue, rehabilitate,
and rehome them with loving families. Simply put, your generosity saves lives.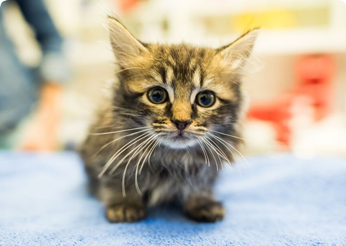 ONE-TIME
DONATION
Any amount can make a difference in the lives of our animals.
RECURRING DONATION
Our facilities, volunteers and staff are dedicated to the welfare of our animals and we are grateful for your ongoing support.
TRIBUTE GIFT

When you make a donation in honor/memory of a loved one you have honored their compassion for animals.
"Absolutely amazing group! The time and effort that is put in to the care of every animal is limitless!"— MICHELLE T.
So Many Ways To Help
In addition to the donation options above, there are a variety of other ways in which you can donate to Main Line
Animal Rescue. Donations can be in the form of an anniversary or birthday gift, through a matching gift
program, or even a vehicle donation. Explore all the options below.