By involving and educating the community, Main Line Animal Rescue works to raise the public's awareness of the plight of homeless animals as well as realizing the benefits of adopting an animal in need.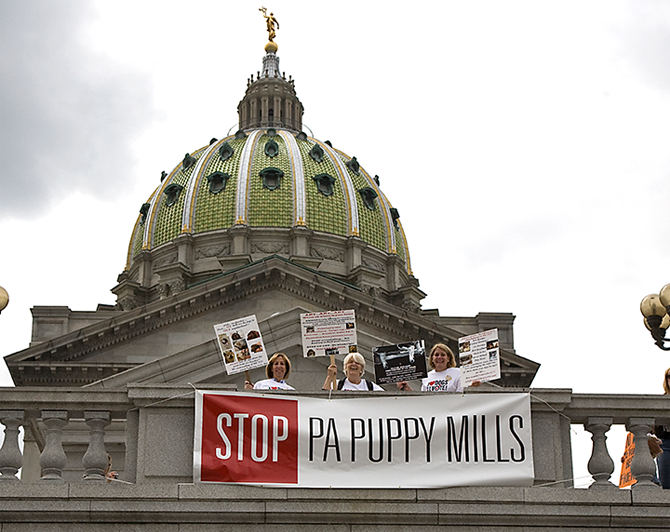 Main Line Animal Rescue is committed to fighting for the welfare and humane treatment of all animals.

Our mission is to Educate and Outreach to the public about how to make a difference and ensure all pets have the best chance for a high quality of life. Our staff and volunteers dedicate their time to offer programs that provide insight and education regarding puppy mills, rehabilitation of animals, and responsible pet care.
"Because of your crusade and programs that you care so passionately about, we will never buy from a puppy store again." — NANCY K.
Finding A Lost Pet
When your pet strays from home, it can be a traumatic experience for both of you. Here at Main Line Animal Rescue, we want to help educate you in ways to prevent lost pets and offer helpful tips in finding them if do they get lost.